Yamaha YZF-R125 Service Manual: Checking the diode
1. Check:
Diode Out of specification

Replace.

NOTE:
The pocket tester or the analog pocket tester readings are shown in the following table.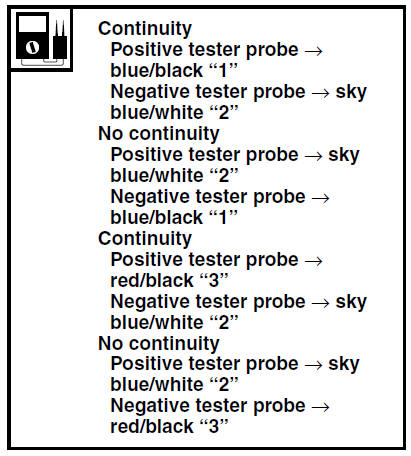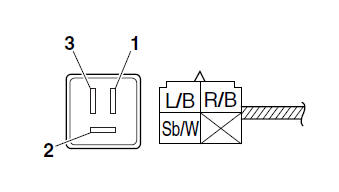 a. Disconnect the diode from the wire harness.
b. Connect the pocket tester (

× 1)
to the diode terminals as shown.
c. Check the diode for continuity.
d. Check the diode for no continuity.
2023 Copyright www.yam-r125.net |