Yamaha YZF-R125 Service Manual: Checking the clutch boss
1. Check:
Clutch boss splines Damage/pitting/wear

Replace the
clutch boss.
NOTE:
Pitting on the clutch boss splines will cause erratic clutch operation.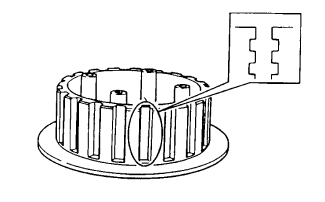 Checking the pressure plate
1. Check:
Pressure plate Cracks/damage

Replace.
Checking the clutch push lever and short clutch push rod
1. Check:
Clutch push lever
Short clutch push rod Damage/wear Replace the
defective part(s).
2023 Copyright www.yam-r125.net |