Yamaha YZF-R125 Service Manual: Assembling the main axle and drive axle
1. Install:
Toothed washer "1"
Circlip "2"
NOTE:
Be sure to install the circlip so that its sharp edge "a" is facing away from the toothed washer and gear.
Be sure the circlip ends "b" are positioned at the axle spline groove "c".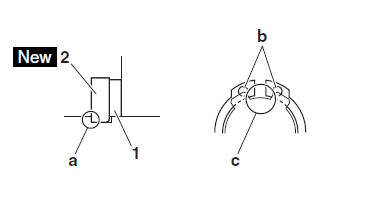 2. Install:
NOTE:
Press the 2nd pinion gear into the main axle "2", as shown in the illustration.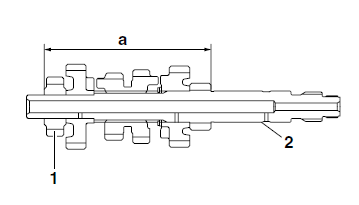 2023 Copyright www.yam-r125.net |