Yamaha YZF-R125 Service Manual: Installing the shift forks and shift drum assembly
1. Install:
Shift fork-L "1"
Shift fork-C "2"
Shift fork-R "3"
Shift drum assembly "4"
Springs
Shift fork guide bar "5"
NOTE:
The embossed marks on the shift forks should face towards the right side of the engine and be in the following sequence: "R", "C", "L".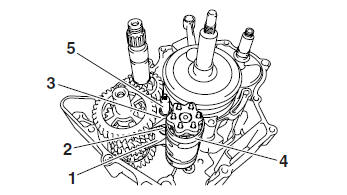 2. Check:
Transmission Rough movement

Repair.
NOTE:
Apply engine oil to each gear and bearing thoroughly.
Before assembling the crankcase, make sure that the transmission is in neutral and that the gears turn freely.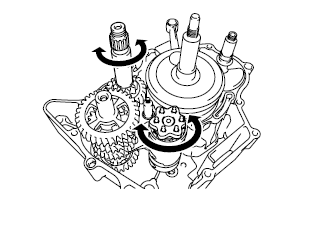 2023 Copyright www.yam-r125.net |