Yamaha YZF-R125 Service Manual: Installing the starter clutch
1. Install:
Starter clutch assembly
Starter clutch bolts "1"


NOTE:
While holding the generator rotor "2" with the sheave holder "3", tighten the starter clutch bolts.
Do not allow the sheave holder to touch the projection on the generator rotor.
Stake the end "a" of each starter clutch bolt.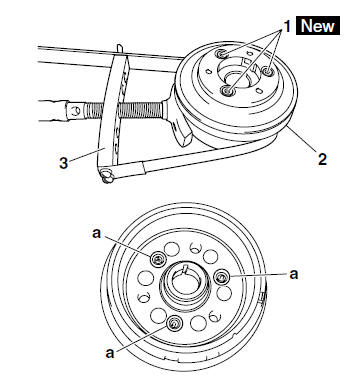 2023 Copyright www.yam-r125.net |