Yamaha YZF-R125 Service Manual: Removing the cylinder head
1. Align:
"I" mark "a" on the generator rotor (with the stationary pointer "b" on the generator cover)
a. Turn the crankshaft counterclockwise.
b. When the piston is at TDC on the compression stroke, align the "I" mark "c" on the camshaft sprocket with the mark "d" on the cylinder head.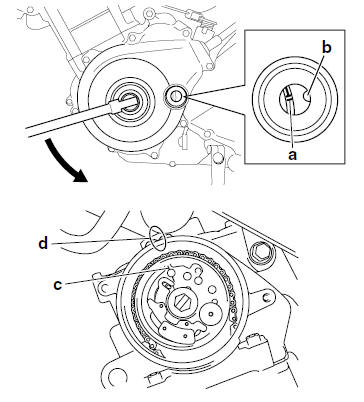 2. Loosen:
Camshaft sprocket bolt "1"
NOTE:
While holding the generator rotor nut with a wrench "2", loosen the camshaft sprocket bolt.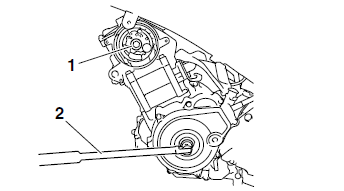 3. Remove:
NOTE:
To prevent the timing chain from falling into the crankcase, fasten it with a wire "1".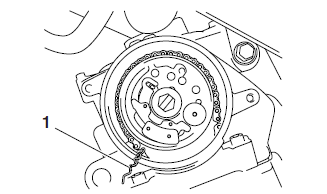 4. Remove:
NOTE:
Loosen the bolts in the proper sequence as shown.
Loosen each bolt 1/2 of a turn at a time. After all of the bolts are fully loosened, remove bolts 1, 2, 4, and 6, and then remove the cylinder head with bolts 3 and 5 installed in the bolt holes.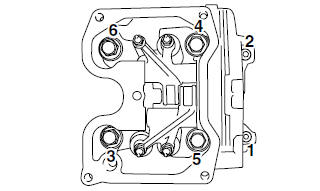 2023 Copyright www.yam-r125.net |