Yamaha YZF-R125 Service Manual: Checking the fuel sender
1. Drain the fuel from the fuel tank.
2. Check:
Fuel sender resistance Out of specification → Replace the fuel sender.

a. Connect the pocket tester (

×
10) to the fuel sender coupler as shown.

Positive tester probe
sky blue "1"
Negative tester probe
orange/white "2"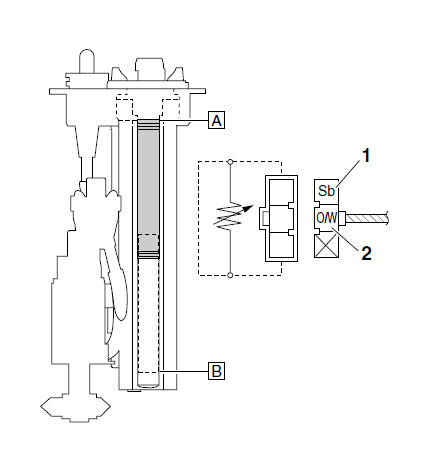 A. Full fuel tank position
B. Empty fuel tank position
b. Measure the fuel sender resistance.
2023 Copyright www.yam-r125.net |