Yamaha YZF-R125 Service Manual: Bearings and oil seals
Install bearings "1" and oil seals "2" so that the manufacturer's marks or numbers are visible.
When installing oil seals "1", lubricate the oil seal lips with a light coat of lithium-soap-based grease. Oil bearings liberally when installing, if appropriate.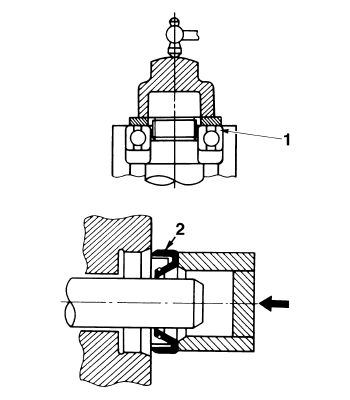 CAUTION:
Do not spin the bearing with compressed air because this will damage the bearing surfaces.
2023 Copyright www.yam-r125.net |