Yamaha YZF-R125 Service Manual: Assembling the crankcase
1. Thoroughly clean all the gasket mating surfaces and crankcase mating surfaces.
2. Apply:
Sealant (onto the crankcase mating surfaces)


NOTE:
Do not allow any sealant to come into contact with the oil gallery.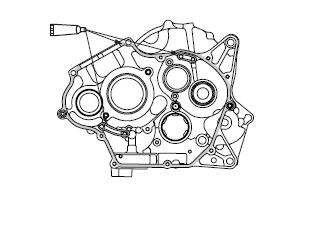 3. Install:
NOTE:
Turn the shift drum segment "1" to the position shown in the illustration. In this position, the shift drum segment teeth will not contact the crankcase during crankcase installation.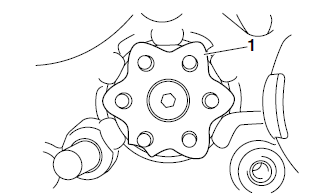 4. Install:
Crankcase bolts


NOTE:
Tighten each bolt 1/4 of a turn at a time, in stages and in the proper sequence as shown.
M6 × 70 mm : "7-9", "11"
M6 × 55 mm : "14", "15"
M6 × 45 mm : "1-5", "10"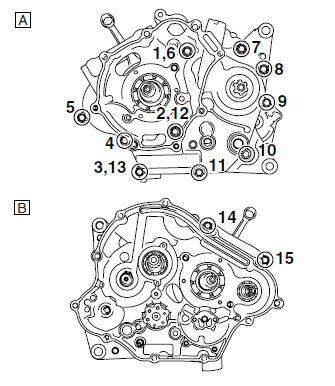 A. Left crankcase
B. Right crankcase
2023 Copyright www.yam-r125.net |