Yamaha YZF-R125 Service Manual: Periodic maintenance and lubrication chart
NOTE:
The annual checks must be performed every year, except if a kilometer-based maintenance, or for the UK, a mileage-based maintenance, is performed instead.
From 30000 km (17500 mi), repeat the maintenance intervals starting from 6000 km (3500 mi).
Items marked with an asterisk should be performed by a Yamaha dealer as they require special tools, data and technical skills.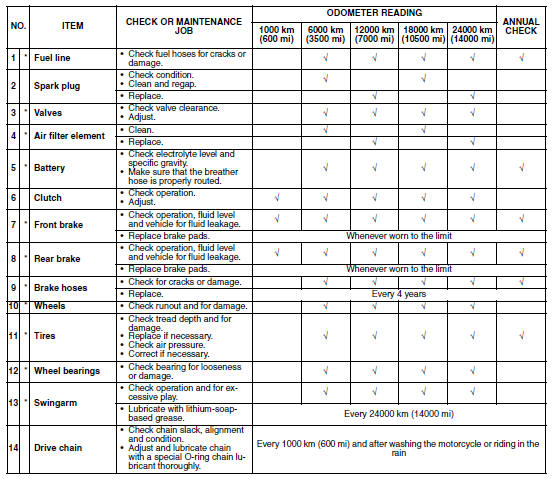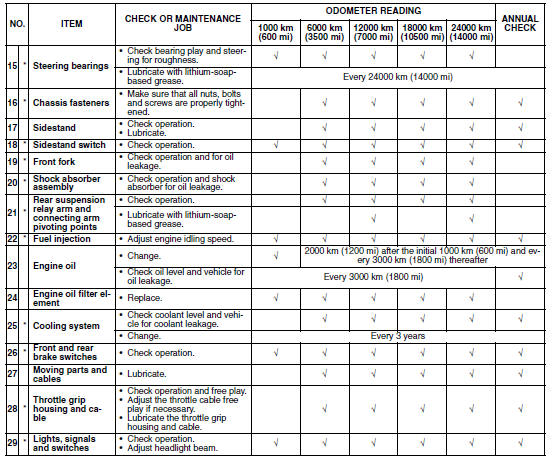 NOTE:
The air filter needs more frequent service if you are riding in unusually wet or dusty areas.
Hydraulic brake service
Regularly check and, if necessary, correct the brake fluid level.
Every two years change the brake fluid.
Replace the brake hoses every four years and if cracked or damaged.
2023 Copyright www.yam-r125.net |