Yamaha YZF-R125 Service Manual: Installing the valves
The following procedure applies to all of the valves and related components.
1. Deburr:
Valve stem end (with an oil stone)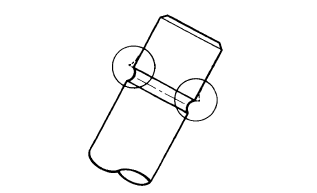 2. Lubricate:
Valve stem "1"
Valve stem seal "2"
(with the recommended lubricant)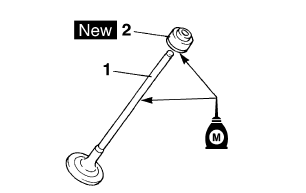 3. Install:
Lower spring seat "1"
Valve stem seal "2"


Valve "3"
Valve spring "4"
Upper spring seat "5" (into the cylinder head)
NOTE:
Make sure each valve is installed in its original place.
Install the valve springs with the larger pitch "a" facing up.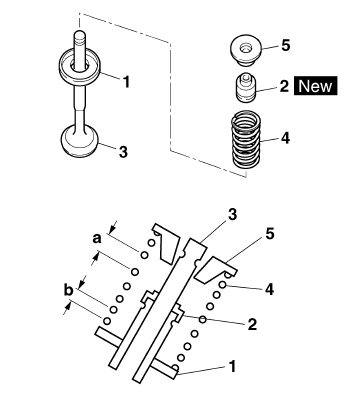 b. Smaller pitch
4. Install:
NOTE:
Install the valve cotters by compressing the valve spring with the valve spring compressor and the valve spring compressor attachment "2".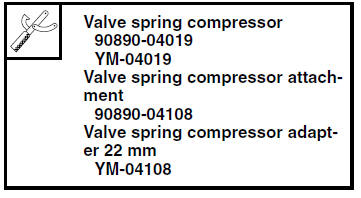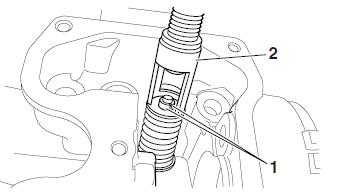 5. To secure the valve cotters onto the valve stem, lightly tap the valve tip with a soft-face hammer.
CAUTION:
Hitting the valve tip with excessive force could damage the valve.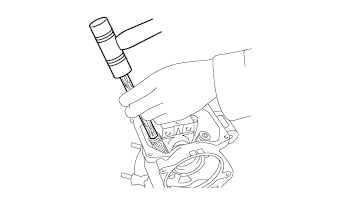 2023 Copyright www.yam-r125.net |