Yamaha YZF-R125 Service Manual: Installing the front fork legs
The following procedure applies to both of the front fork legs.
1. Install:
Front fork leg Temporarily tighten the upper and lower bracket pinch bolts.
NOTE:
Make sure the inner tube end position "a" is 24.5 mm (0.96 in) from the top of the upper bracket.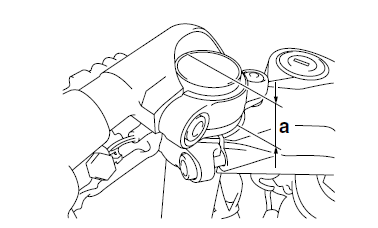 2. Tighten:
Lower bracket pinch bolt "1"


Upper bracket pinch bolt "2"


Handlebar bolt "3"


Handlebar pinch bolt "4"


WARNING
Make sure the brake hose, clutch cable, and leads are routed properly.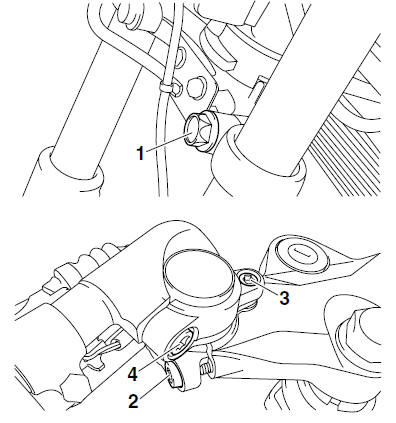 2023 Copyright www.yam-r125.net |