Check each switch for continuity with the pocket tester. If the continuity reading is incorrect, replace the relay.

1. Disconnect the relay from the wire harness.
2. Connect the pocket tester ( × 1) and battery (12 V) to the relay terminal as shown.
Check the relay operation.
Out of specification → Replace.
Starter relay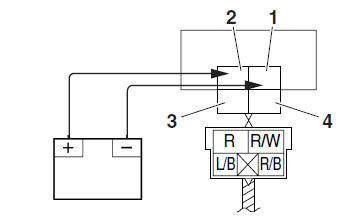 1. Positive battery terminal
2. Negative battery terminal
3. Positive tester probe
4. Negative tester probe

Starting circuit cut-off relay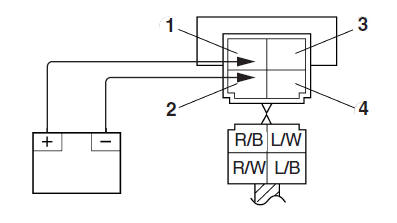 1. Positive battery terminal
2. Negative battery terminal
3. Positive tester probe
4. Negative tester probe

Headlight relay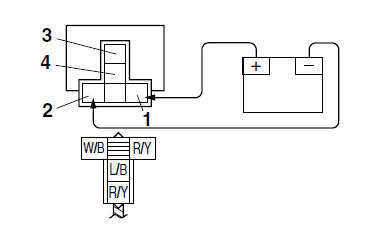 1. Positive battery terminal
2. Negative battery terminal
3. Positive tester probe
4. Negative tester probe

Radiator fan motor relay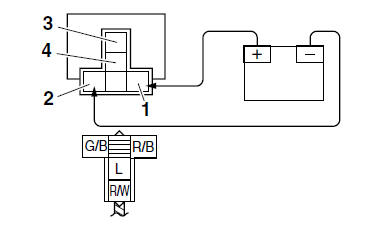 1. Positive battery terminal
2. Negative battery terminal
3. Positive tester probe
4. Negative tester probe