Yamaha YZF-R125 Service Manual: Checking the radiator
1. Check:
Radiator fins obstruction

clean.
Apply compressed air to the rear of the radiator.
Damage

repair or replace.
NOTE:
Straighten any flattened fins with a thin, flat-head screwdriver.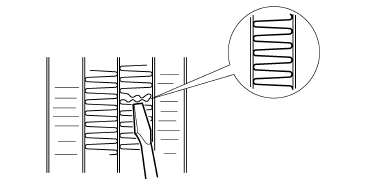 2. Check:
Radiator hoses Cracks/damage Replace.


3. Measure:
Radiator cap opening pressure Below the specified pressure
Replace the radiator cap.


a. Install the radiator cap tester "1" and radiator cap tester adapter "2" to the radiator cap "3".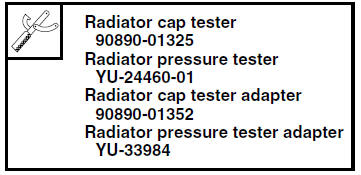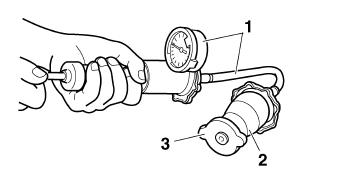 b. Apply the specified pressure for ten seconds and make sure there is no drop in pressure.
4. Check:
Radiator fan Damage Replace.


Malfunction Check and repair.




Refer to "COOLING SYSTEM" on page 8-25.
2023 Copyright www.yam-r125.net |