Yamaha YZF-R125 Service Manual: Checking the oil pump
1. Check:
Oil pump drive gear
Oil pump driven gear
Oil pump housing
Oil pump housing cover Cracks/damage/wear Replace the
defective part(s).
2. Measure:
Inner-rotor-to-outer-rotor-tip clearance "a"
Outer-rotor-to-oil-pump-housing clearance "b"
- Oil-pump-housing-to-inner-rotor-and-outerrotor clearance "c"
Out of specification

Replace
the oil pump.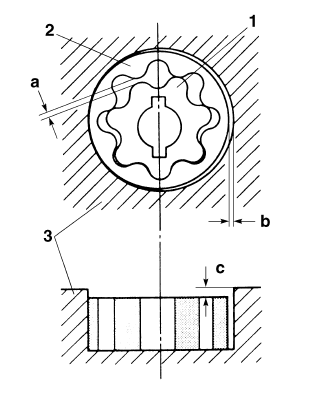 1. Inner rotor
2. Outer rotor
3. Oil pump housing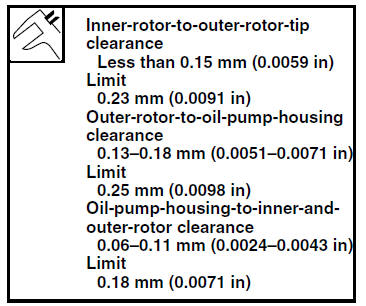 3. Check:
Oil pump operation Rough movement

Repeat steps (1)
and (2) or replace the defective part(s).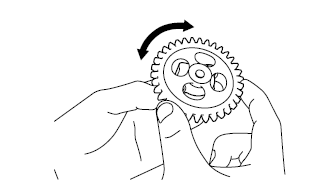 2023 Copyright www.yam-r125.net |