Yamaha YZF-R125 Service Manual: Removing the handlebars
1. Stand the vehicle on a level surface.
WARNING
Securely support the vehicle so that there is no danger of it falling over.
2. Remove:
NOTE:
Blow compressed air between the handlebar and the handlebar grip, and gradually push the grip off the handlebar.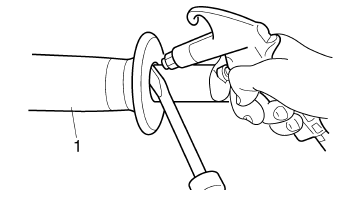 2023 Copyright www.yam-r125.net |