Yamaha YZF-R125 Service Manual: Disassembling the front wheel
1. Remove:
a. Clean the surface of the front wheel hub.
b. Remove the oil seal "1" with a flat-head screwdriver.
NOTE:
To prevent damaging the wheel, place a rag "2" between the screwdriver and the wheel surface.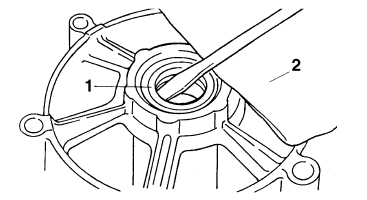 c. Remove the wheel bearings "3" with a general bearing puller.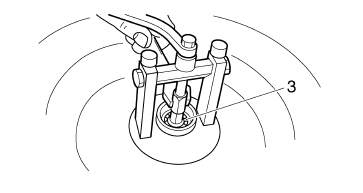 2023 Copyright www.yam-r125.net |