Yamaha YZF-R125 Service Manual: Checking the front wheel
1. Check:
Front wheel axle Roll the wheel axle on a flat surface.
Bends → Replace.
WARNING
Do not attempt to straighten a bent wheel axle.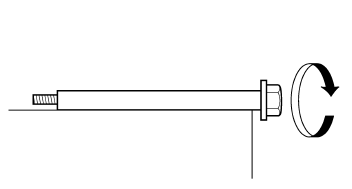 2. Check:
3. Measure:
Radial wheel runout "1"
Lateral wheel runout "2" Over the specified limits → Replace.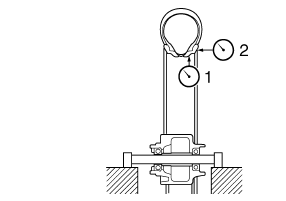 4. Check:
Wheel bearings Front wheel turns roughly or is loose Replace
the wheel bearings.
Oil seal Damage/wear Replace.



2023 Copyright www.yam-r125.net |