Yamaha YZF-R125 Service Manual: Removing the front fork legs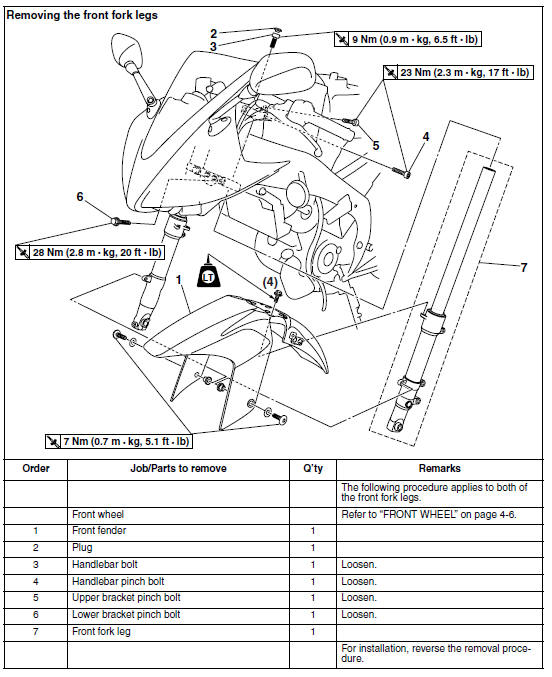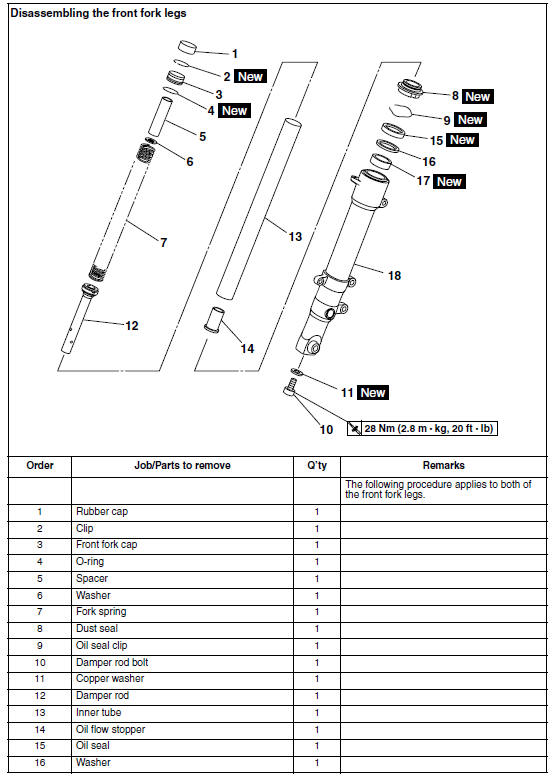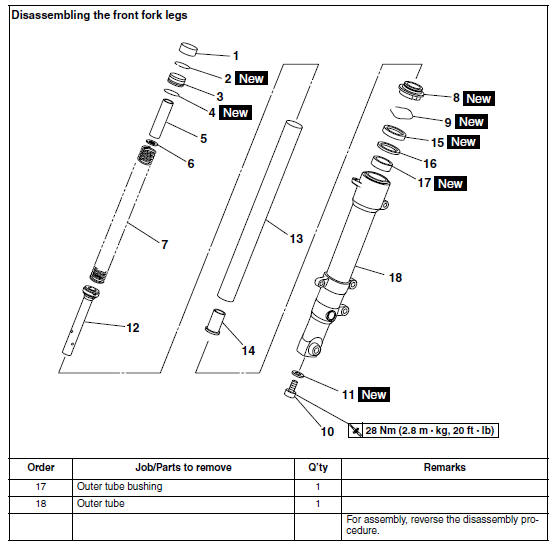 The following procedure applies to both of the front fork legs.
1. Stand the vehicle on a level surface.
WARNING
Securely support the vehicle so that there is no danger of it falling over.
2. Loosen:
Handlebar pinch bolt "1"
Handlebar bolt "2"
Upper bracket pinch bolt "3"
Lower bracket pinch bolt "4"
WARNING
Before loosening the upper and lower bracket pinch bolts, support the front fork leg.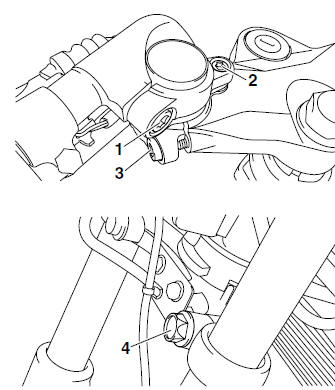 3. Remove:
2023 Copyright www.yam-r125.net |